Partnership Opportunities
PASSION. REACH. ENGAGEMENT.
Bank of New Hampshire Pavilion draws upon the lure of this beautiful region to bring together music lovers from across the northeast. Up to 9,600 customers spend upwards of five hours at a Bank of New Hampshire Pavilion show, socializing with friends and engaging in a memorable evening of entertainment that they will stay with them for years after the show. This captive audience in a unique and intimate venue will receive your message seamlessly woven into the guest experience; not just a glimpse in passing. We live in a world where brands deliver experiences not just products and Bank of New Hampshire Pavilion will deliver for you! Music is being utilized by brands now more than ever to connect their customers.
CONNECT YOUR BRAND WITH OUR FANS.

Please download our informational packet to find out why brands are partnering with bands and why you should partner with us too.
LEARN MORE ABOUT THE BRANDING POWER OF LIVE ENTERTAINMENT
Let us help you build the perfect sponsorship to compliment your sales and marketing objectives! Take it from our fans and current partners! Check us out in action below!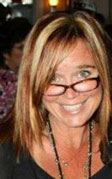 For additional information on available sponsorship or advertising opportunities with Bank of New Hampshire Pavilion, please contact Emma Womack,
VP, Venue Partnerships
by email at
Emma@BankNHPavilion.com
or by phone at (603) 293-4700 ext. 208.

Bank of New Hampshire Pavilion ♪ P O Box 7296 ♪ 72 Meadowbrook Ln ♪ Gilford, NH ♪ 03249
(603) 293-4700
©2018 Meadowbrook Farm, LLC - All Rights Reserved. (mb1.banknhpavilion.com)